The Directory of UK Brewers
Olde Swan Brewery
Pub With Brewery Attached
Address
Olde Swan Brewery
89 Halesowen Road
Netherton
Dudley
DY2 9PY
Map
Phone
Landline: 01384 253075
Web
County (see footnote)
Ceremonial
West Midlands
Shire
Worcestershire
Local Authority
Dudley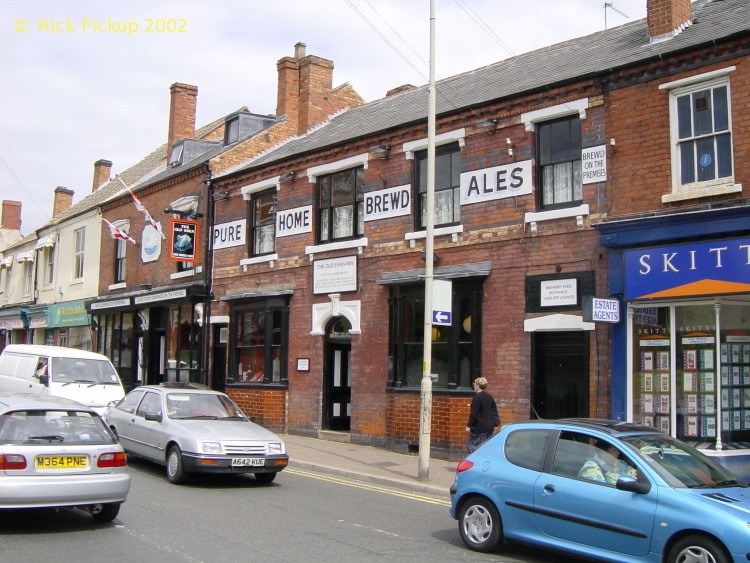 History

One of the older brewpubs still in existence, it is believed to have opened in the 1830s, although the pub building dates from the 1860s. By the mid-20th Century, it was in the hands of the Pardoe family and stayed so until the mid-1980s famously being run by Ma Pardoe, a name by which the pub and brewery became affectionately known. Following her death, it was owned by a number of parties, including Tom Hoskins Brewery PLC and Wiltshire Brewery, with brewing ceasing in 1993. Ownership of the pub was then passed around various companies until it landed in the hands of Punch Taverns. Following a major refurbishment, the brewery reopened on 3rd February 2001. Although much of the brewing equipment has been renewed, the 7BBL plant is still in the original layout and plans exist to convert it back to coal power.

Beers Brewed

We do not maintain a list of beers brewed by each brewery. There may be a list on the brewery's own website. A crowd-sourced beer list is also available on the Untappd page for this brewery. For historical information, we suggest you also visit the brewery page on the unfortunately no longer updated Beermad.
---
Footnote
The information contained above was believed to be correct at the date indicated. However we accept no responsibility for any false, misleading or inaccurate information within this site. We are not Olde Swan Brewery and have no connection with them. This is not their official web site. If you believe any of the above information to be wrong, then let us at www.quaffale.org.uk know by contacting us.
All Trademarks and logos are recognized as the property of their owners.
Since the 1974 local government reorganisation there has been much controversy over many county boundaries. The links we provide cover all areas possibilities: Ceremonial Counties which are the counties for which a Lord-Lieutenant has been appointed, Historic Counties (and their allied county boroughs) which represent the position before the 1974 re-organisation and Local Authority which represents the third tear District level.
Last Checked : 2nd August 2023 by RP
Last Updated : 26th June 2020 by RP